Escape!

Welcome to Silent Hill!
Silent Hill, a quiet little Lakeside resort town. We're happy to have you.
Take some time out of your busy schedules and enjoy a nice restful vacation here.
Row after row of quaint old houses, a gorgeous mountain landscape, and a lake which shows
different sides of its beauty with the passing of the day, from sunrise to late afternoon to sunset.
Silent Hill will move you and fill you with a feeling of deep peace.
We hope your time here will be pleasant and your memories will last forever.

~ Roger Widmark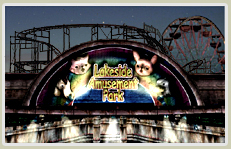 Live a little!

Enjoy Lakeside Amusement Park and take a ride
on the Happy Carousel.

Looking for some thrills? The Mountain Coaster has just what you're looking for!

Feel like having frightful fun? Take a tour of the Borley Haunted Mansion.


Stay a while!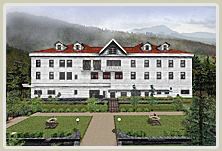 Relax and take it easy at the Lakeview Hotel.
The Lakeview offers luxurious accommodations with beautiful views of Toluca Lake.

Kick back and enjoy the social atmosphere of
Cafe Toluca or wine and dine with your loved one
at the Lakeshore Restaurant.

After a meal take a look at beautiful Toluca Lake
from the observation room's balcony.
The Silent Hill Office of Tourism ~ A Silent Hill Cosplay website.